Episodes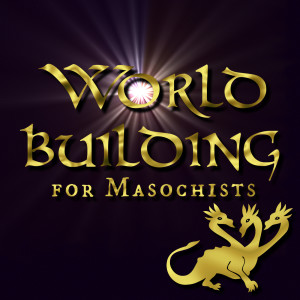 Wednesday Mar 01, 2023
Wednesday Mar 01, 2023
When you're building a world, how do you think about all the different levers of power and privilege that your characters may encounter -- or manipulate, or be manipulated by? Guest Suyi Davies Okungbowa joins us to think about the matrix of identity and its potential in speculative storytelling.
Intersectionality gives us a framework for examining the pluralism of existence. Exploring these concepts allows writers to build more nuanced, vivid, breathing worlds out of all the layers of complexity in life -- gender, race, religion, class, and so forth. How do you show your reader what those layers are and how they interact in your world? Do you begin with a character in a situation where they're comfortable in their power? Or do you place them in a situation where they're less secure and supported? What choices will they make based on their relative positions of advantage and disadvantage in their world? These decisions not only give heft to the world, but also help writers find juicy plot hooks!
(Transcript TK)
Our Guest: Suyi Davies Okungbowa is an award-winning Nigerian author of fantasy, science fiction and general speculative fiction.He has published various novels for adults, the latest of which is Son of the Storm (Orbit, 2021), first in the epic fantasy trilogy, The Nameless Republic (the second book in the series, Warrior of the Wind, is forthcoming in 2023). His debut novel. David Mogo, Godhunter (Abaddon, 2019) won the 2020 Nommo Award for Best Speculative Novel by an African.
He has also published works for younger audiences (under Suyi Davies) such as Stranger Things: Lucas on the Line (Random House, 2022), Minecraft: The Haven Trials (Del Rey, 2021) and contributed to the instant #1 NYT bestselling anthology Black Boy Joy. His shorter works have appeared in various periodicals and anthologies, and have been nominated for various awards.
Okungbowa is an Assistant Professor of Creative Writing at the University of Ottawa in Ontario, where he currently lives. As a speaker and instructor, he has taught writing at the college level and spoken at various venues, institutionally and publicly. He earned his MFA in Creative Writing at the University of Arizona.