Episodes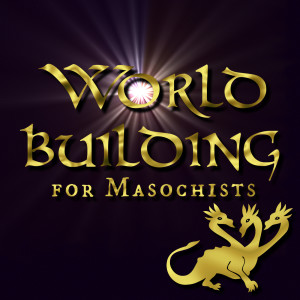 Wednesday Feb 15, 2023
Wednesday Feb 15, 2023
In worldbuilding, we think a lot about the cities and towns that populate our worlds, as well as the enchanted forests, the treacherous mountain ranges, the gloomy swamps, and all those other terrains that adventurers on a quest find themselves trekking across. But what about the feature that makes up over 70% of our own planet and likely a significant percentage of the one you're creating?
Darcie Little Badger joins us to talk about worldbuilding on and under the water! From the teeming biodiversity of coral reefs to the fascinatingly weird creatures of the depths, what inspiration can writers take from the oceans and seas? How do the denizens of your world flourish with -- or in spite of -- the effects the oceans have on them?
(Transcript tk)
Our Guest: Darcie Little Badger is a Lipan Apache writer with a PhD in oceanography. Her critically acclaimed debut novel, Elatsoe, was featured in Time Magazine as one of the best 100 fantasy books of all time. Elatsoe also won the Locus award for Best First Novel and is a Nebula, Ignyte, and Lodestar finalist. Her second fantasy novel, A Snake Falls to Earth, received a Nebula Award, an Ignyte Award, and a Newbery Honor and is on the National Book Awards longlist. Darcie is married to a veterinarian named Taran.