Episodes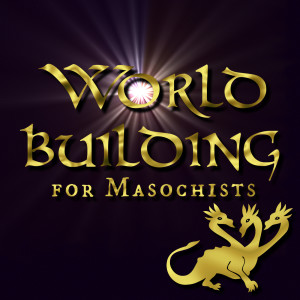 Wednesday Dec 07, 2022
Wednesday Dec 07, 2022
When you've added a fantastical, super-science-y, or paranormal element to your world, how do you make that feel well-integrated, baked-in, and totally normal for that world? Guest Charlaine Harris joins us to discuss using history, society, and your imagination to fill in the corners of a world and make it feel like a place you could actually go visit.
Sometimes, that work is about making sure a world is internally consistent -- and sometimes, it's about giving your werewolves fast food restaurants. What choices will make your reader an active participant in co-creating your world?
(Transcript tk)
Our Guest: 
Charlaine Harris is an American author who specializes in mysteries. She is best known for her book series The Southern Vampire Mysteries, which was adapted as the TV series True Blood. The television show was a critical and financial success for HBO, running seven seasons, from 2008 through 2014. A number of her books have been bestsellers and this series was translated into multiple languages and published across the globe.
Harris was born and raised in a small town in the Mississippi River Delta area of the United States. She now lives in Texas with her husband; they have three grown children and grandchildren. She began writing from an early age, and changed from playwriting in college to writing and publishing mysteries, including several long series featuring recurring characters.