Episodes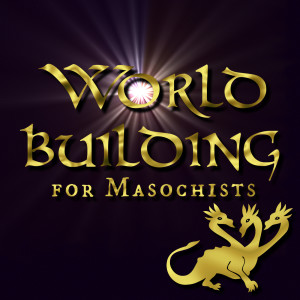 Wednesday Aug 03, 2022
Wednesday Aug 03, 2022
What happens when you have to build not just one world, but a whole passel of them? In this episode, guest Valerie Valdes joins us to talk about how an author can craft compelling adventures in spaaaaaaaaaaace.
The vastness and potential diversity of space makes for an appealing sandbox for writers to play in. In a genre that often depends on the element of handwavium to make its interplanetary travel, interstellar stations, and laser swords possible, how can you still build cultures and societies that feel lived-in? Do you want to lean into the idea of single-biome "trope planets" or challenge it? How internally consistent do you need to be in order to keep a reader's suspension of disbelief intact?
Transcript for Episode 82 (Our scribal team can always use assistance! If you'd like to join, email us at worldbuildcast at gmail dot com)
Our Guest:
Valerie Valdes's work has been featured in Uncanny Magazine, Time Travel Short Stories and Nightmare Magazine. Her debut novel Chilling Effect was published by Harper Voyager in September 2019 and Orbit UK in February 2020, with starred reviews in Kirkus Reviews and Library Journal. It was shortlisted for the 2021 Arthur C. Clarke Award, and was also named one of Library Journal's best SF/fantasy novels of 2019. The sequel, Prime Deceptions, was published in September 2020, and the third book in the trilogy, Fault Tolerance, is forthcoming in August 2022.
Valerie is co-editor of Escape Pod, and currently works as a freelance writer and copy editor. She is a graduate of the University of Miami and the Viable Paradise workshop and has taught classes and given lectures for Clarion West and Georgia State University. She has also served as a Municipal Liaison for National Novel Writing Month since 2005. She lives in Georgia with her husband, children and cats.