Episodes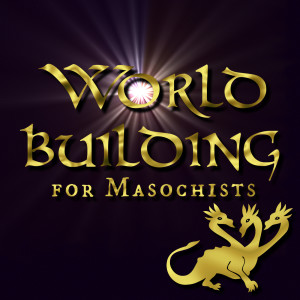 Wednesday Jul 20, 2022
Wednesday Jul 20, 2022
DUN-DUN. Law & Order. What does it mean in your world? Who makes the laws, and by what power do they do so? How easy or difficult is it to change the rules? Guest Victor Manibo, author and real-life lawyer, joins us to discuss how different structures of formal and informal policy could affect the choices your characters make.
So much of law comes down to "who is allowed to do what." But where's the line between a law and a policy? Where does power reside -- and how did it get there? All of these systems of control, influence, taxation, and representation can provide your world with endless spectacle and drama.
Transcript for Episode 81 (Our wonderful scribe team could use your help! Email us if you'd like information on joining them)
Our Guest: Victor Manibo is a Filipino speculative fiction writer living in New York. As a queer immigrant and a person of color, he writes about people who live these identities and how they navigate imaginary worlds. He is a 2022 Lambda Literary Emerging Voices Fellow, and his debut science fiction noir novel, THE SLEEPLESS, is out August 2022 from Erewhon Books. Find him online at victormanibo.com or on Twitter @victormanibo.