Episodes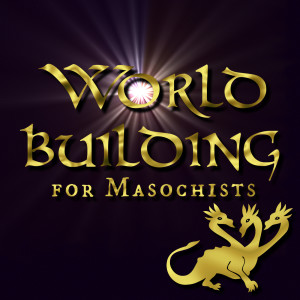 Wednesday May 25, 2022
Wednesday May 25, 2022
When it comes to worldbuilding, what's the difference between going deep and going wide? Kritika H. Rao joins us to discuss finding the balance between the things that are tentpoles of your world and things that can be window dressing.
How do you choose what to focus on? How many worldbuilding innovations might be too many innovations? In this episode, we discuss different processes of worldbuilding and how an author's choices might cause revelations or problems down the line.
Transcript for Episode 77 (Our scribes are amazing! Would you like to join the scribal team? Email us at worldbuildcast@gmail.com)
Our Guest: Kritika H. Rao is a science-fiction and fantasy writer, who has lived in India, Australia, Canada and The Sultanate of Oman. Kritika's stories are influenced by her lived experiences, and often explore themes of consciousness, self vs. the world, and identity. The Surviving Sky, a Hindu philosophy-inspired epic science-fantasy, is her debut novel and will be out in Fall 2022 by DAW Books and Titan Books UK. When she is not writing, she is probably making lists. She drops in and out of social media; you might catch her on Twitter or Instagram @KritikaHRao. Visit her online at www.kritikahrao.com.