Episodes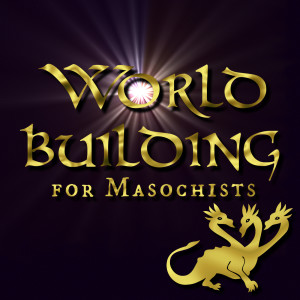 Wednesday May 11, 2022
Wednesday May 11, 2022
Everybody's got to eat. But where does the food in your world come from? Who tends livestock, who transports it, who turns it into a meal -- and how?
In this episode, guest Sarah Gailey helps us think through the practicalities of feeding your characters so that their hanger doesn't derail your plot! We also examine the intersection of food production and consumption with colonization and imperialist violence.
Please note that this episode contains some frank discussion of the butchery of livestock for human consumption. If this is a sensitive topic for you, we suggest listening with caution.
Transcript for Episode 76 (with thanks to our scribes! Interested in joining our scribe team? Send us an email at worldbuildcast at gmail dot com!)
Our Guest: Sarah Gailey is a Hugo Award Winning and Bestselling author of speculative fiction, short stories, and essays. They have been a finalist for the Hugo, Nebula, and Locus awards for multiple years running. Their bestselling adult novel debut, Magic For Liars, was published by Tor Books in 2019. Their most recent novel, The Echo Wife, and first original comic book series with BOOM! Studios, Eat the Rich, are available now. Their shorter works and essays have been published in Mashable, The Boston Globe, Vice, Tor.com, and the Atlantic. Their work has been translated into seven different languages and published around the world. You can find links to their work at sarahgailey.com and on social media at @gaileyfrey.