Episodes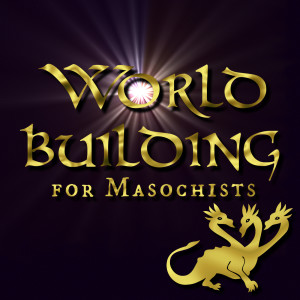 Wednesday Mar 02, 2022
Wednesday Mar 02, 2022
This one's for the cartography geeks! We know that's a lot of our followers. Peng Shepherd joins us to think about what a map of your fantasy world can tell your readers, what the social and cultural implications of a map's presentation might be, and how much time you should spend squiggling in all those little fjords. Plus: Schrodinger's Continents, a bowling alley on the Enterprise, and an augmentation for our Magical Nude Gate system of travel!
Transcript for Episode 71 (thank you, scribes!)
Our Guest: 
Peng was born and raised in Phoenix, Arizona, where she rode horses and trained in classical ballet, and has lived in Beijing, Kuala Lumpur, London, Los Angeles, Washington, D.C., New York, and Mexico City.
Her first novel, The Book of M, won the 2019 Neukom Institute for Literary Arts Award for Debut Speculative Fiction, and was chosen as a best book of the year by Amazon, Elle, Refinery29, and The Verge, as well as a best book of the summer by the Today Show and NPR On Point. A graduate of the NYU MFA program, Peng is the recipient of a 2020 fellowship from the National Endowment for the Arts, as well as the Elizabeth George Foundation's emerging writers 2016 grant.
Her second novel, The Cartographers, is forthcoming from HarperCollins in March 2022.