Episodes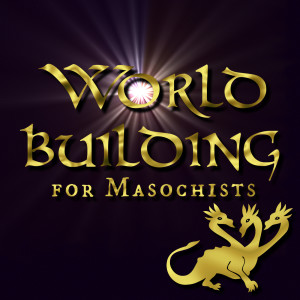 Wednesday Oct 27, 2021
Wednesday Oct 27, 2021
As Halloween draws close and the veil between the realms grows thin, we wonder... how, exactly, do you build a world that, by design, touches other worlds? Seanan McGuire joins us to discuss portal realms, alternate realities, multiverses, and designing the liminal, the permeable, the spaces in-between.
Transcript for Episode 62 (thank you, beloved scribes!)
Our Guest: Seanan is the author of the October Daye urban fantasies, the InCryptid urban fantasies, and several other works both stand-alone and in trilogies or duologies. In case that wasn't enough, she also writes under the pseudonym "Mira Grant." For details on her work as Mira, check out MiraGrant.com.
Seanan lives in an idiosyncratically designed labyrinth in the Pacific Northwest, which she shares with her cats, Alice and Thomas, a vast collection of creepy dolls and horror movies, and sufficient books to qualify her as a fire hazard. She has strongly-held and oft-expressed beliefs about the origins of the Black Death, the X-Men, and the need for chainsaws in daily life.
Seanan was the winner of the 2010 John W. Campbell Award for Best New Writer, and her novel Feed (as Mira Grant) was named as one of Publishers Weekly's Best Books of 2010. In 2013 she became the first person ever to appear five times on the same Hugo Ballot.