Episodes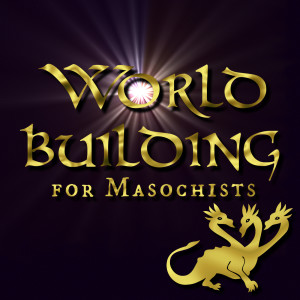 Wednesday Aug 04, 2021
Wednesday Aug 04, 2021
Let's get granular! How much can your literal language -- the individual words you use, the cadence of your sentences, a conlang, a poetic tradition -- help convey your worldbuilding? Sarah Beth Durst joins us to talk about the fine tool of wordcraft in your prose and dialogue, as well as the importance of white space on the page. She also reminds us that fantasy fiction is always better with talking cats.
Our Guest: Sarah Beth Durst is the award-winning author of over twenty fantasy books for kids, teens, and adults, including Spark, Drink Slay Love, and The Queens of Renthia series. She won an American Library Association Alex Award and a Mythopoeic Fantasy Award and has been a finalist for SFWA's Andre Norton Nebula Award three times.
Sarah was born in Northboro, Massachusetts, a small town that later became the setting for her debut novel. At the age of ten, she decided she wanted to be a writer. (Before that, she wanted to be Wonder Woman, except with real flying ability instead of an invisible jet. She also would have accepted a career as a unicorn princess.) And she began writing fantasy stories. She later attended Princeton University, where she spent four years studying English, writing about dragons, and wondering what the campus gargoyles would say if they could talk.
Sarah lives in Stony Brook, New York, with her husband, her children, and her ill-mannered cat.
--
Transcript for Episode 56 (thank you, dear scribes!)