Episodes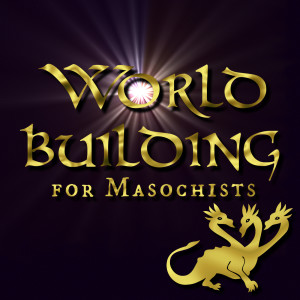 Wednesday Jun 23, 2021
Wednesday Jun 23, 2021
Our third season begins! We go back to the basics of worldbuilding -- and then we think about how to level up! When we're digging deep on our motto of "Choose, don't presume," what does that mean as we do more and more of it? How much work do you make for yourself as a writer? How does your worldbuilding serve your story and your characters? And, as always, we examine the craft of communicating those choices to the reader.
Transcript for Episode 53 (with great thanks to our scribes!)
To celebrate our third season starting, we're hosting a giveaway!
Enter to win a fantastic bundle of prizes from your WFM hosts, including:
Signed copies of Rowenna Miller's Torn, Cass Morris's Give Way to Night, and Marshall Ryan Maresca's The Velocity of Revolution, A Murder of Mages, and An Import of Intrigue
An Audible code for your choice of The Thorn of Dentonhill/The Alchemy of Chaos or A Murder of Mages/An Import of Intrigue
An Audible code for a book of your choice (Any book at all! Excellent if you've been intending to check out some of our guests' amazing work!)
Bookmarks handmade by Rowenna
Aven Cycle stickers from Cass
For shipping purposes, please note that all physical prizes are available to US addresses only.
This contest is open for one week, until June 30th. We will select three winners, each of whom gets that bundle of goodies, and announce those winners in Episode 55!