Episodes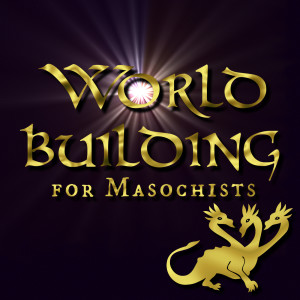 Wednesday Jun 07, 2023
Wednesday Jun 07, 2023
Sometimes, the world you're working in is already built... because it's the one we live in! But that doesn't mean you don't still have choices to make. Guest Kat Howard joins us to talk about what happens when you flick one of reality's dominos and see what changes.
Maybe you've added magic -- but is it a secret, hidden society, or something that's out in the open? One will lead to different worldbuilding considerations than the other! Or maybe you've added dragons, werewolves, fairies, or some other paranormal or supernatural force. How do they fit it -- or not -- to life as we know it?
And then, when you know you're changing the world, how do you prepare for -- or dismiss -- the Authenticity Police who may start to nitpick?
(Transcript TK)
Our Guest: Kat Howard is a writer of fantasy, science fiction, and horror who lives and writes in Minnesota.
Her novella, The End of the Sentence, co-written with Maria Dahvana Headley, was one of NPR's best books of 2014, and her debut novel, Roses and Rot was a finalist for the Locus Award for Best First Novel. An Unkindness of Magicians was named a best book of 2017 by NPR, and won a 2018 Alex Award. Her short fiction collection, A Cathedral of Myth and Bone, collects work that has been nominated for the World Fantasy Award, performed as part of Selected Shorts, and anthologized in year's best and best of volumes, as well as new pieces original to the collection. She was the writer for the first 18 issues of The Books of Magic, part of DC Comics' Sandman Universe. Her next novel, A Sleight of Shadows, the sequel to An Unkindness of Magicians, is coming April 25, 2023. In the past, she's been a competitive fencer and a college professor.
You can find her @KatwithSword on Twitter and on Instagram. She talks about books at Epigraph to Epilogue.