Episodes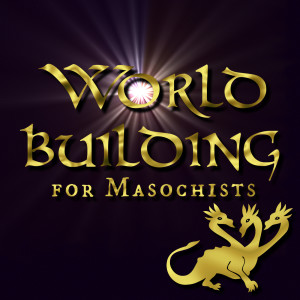 Wednesday May 24, 2023
Wednesday May 24, 2023
We sometimes see people complain, "Worldbuilding is just pointless background info; I want to know about characters!" But what are your characters without the world they exist in? Guest Kritika H. Rao joins us to examine how world shape characters and how characters can, in turn, change the shape of their worlds.
Characters are typically shaped by their environments, whether they're trying desperately to fit in or beating their wings against the bars of their cage. Maybe they're defending the status quo; maybe they want to smash it with a hammer. In this episode, we explore the interplay of these elements, as well as the difference between building a world that feels like a maze created specifically for your protagonist and building a world that has room for lots of characters in it.
[Transcript TK]
Our Guest: Kritika H. Rao is a science-fiction and fantasy writer, who has lived in India, Australia, Canada and The Sultanate of Oman. Kritika's stories are influenced by her lived experiences, and often explore themes of consciousness, self vs. the world, and identity. When she is not writing, she is probably making lists. She drops in and out of social media; you might catch her on Twitter, Tiktok, or Instagram @KritikaHRao. Visit her online at www.kritikahrao.com. Permission is granted to use this picture for promotional or press purposes.