Episodes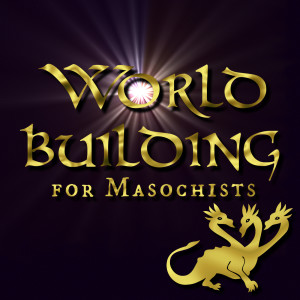 Wednesday May 10, 2023
Wednesday May 10, 2023
From sumptuous feasts to the standard stew, food plays an important role in flavoring a lot of speculative fiction. But how do the people living in your invented world think about their food? What's their relationship to eating, mealtime, and their cultural delicacies? Guest Chana Porter joins us to discuss food culture and all the wonderful things it can communicate!
In this episode, we consider elements of scarcity and abundance: How does a relationship to food change if it's always available versus if it's harder to come by? If you could take a pill to sustain your basic caloric needs, would you do that instead of eating? We also explore the intersection of food and status. Are the people who make food possible -- agricultural workers, cooks, wait staff -- honored in your society? Or do they get forgotten? Is there a sliding scale of food respectability? And what does how people eat, when they eat, with whom they eat as communicate status?
[Transcript TK]
Our Guest: Chana Porter is a novelist, playwright, teacher, MacDowell fellow, and cofounder of The Octavia Project, a STEM and writing program for girls and trans and nonbinary youth that uses speculative fiction to envision greater possibilities for our world.
Her debut novel The Seep was an ABA Indie Next Pick, Open Letters Best Science Fiction & Fantasy Book of 2020, a 2021 Lambda Literary Award Finalist, and a Times (UK) Best Sci-fi Book of 2021. As a playwright, her work has been produced and developed at New Georges, Playwrights Horizons, Cherry Lane, Dixon Place, Target Margin, and many more. She was writer-in-residence at The Catastrophe Theatre in Houston, Texas from 2017-2019. Chana is currently adapting Ursula K. Le Guin's The Dispossessed into an opera with the composer Ted Hearne.
She lives in Los Angeles. Pronouns: she/they