Episodes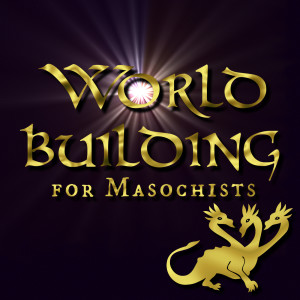 Wednesday Mar 15, 2023
Wednesday Mar 15, 2023
Is your world so big because it's full of secrets? From lost civilizations to prowling cryptids, from Unidentified Aerial Phenomena to covert cabals, people love a good mystery, in real life and in fiction. So how can you build these mysteries into your world? Guest Andrea Stewart joins us to explore the possibilities!
As you create your world, you might know more of its truths and secrets than your characters. What are you withholding from them? How much of their own world is known to them, and how much is beyond the fields we know, off the edges of the map, or hidden in plain sight? If something strange happens, what tools do they have for explaining it to themselves? Science, technology, religion, magic -- all these things and more may play a role in the mysteries of your invented world!
(Also, because Cass promised: It's spelled "Coelacanth".)
[Transcript tk]
Our Guest: Andrea Stewart is the daughter of immigrants, and was raised in a number of places across the United States. Her parents always emphasized science and education, so she spent her childhood immersed in Star Trek and odd-smelling library books. When her (admittedly ambitious) dreams of becoming a dragon slayer didn't pan out, she instead turned to writing fiction. Her short stories can be found in such venues as Beneath Ceaseless Skies, Daily Science Fiction, Galaxy's Edge, and others. Her debut epic fantasy novel, The Bone Shard Daughter, was a finalist for the Locus Award for Best First Novel, the British Fantasy Award for Best Novel, the Goodreads Choice Award for Fantasy and Debut Novel, and the BookNest Award for Best Traditionally Published Novel. She now lives in sunny California, and in addition to writing, can be found herding cats, looking at birds, and falling down research rabbit holes.