Episodes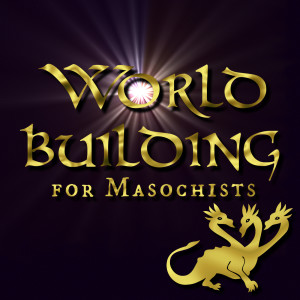 Wednesday Mar 30, 2022
Wednesday Mar 30, 2022
Where does worldbuilding fit into your overall process of writing, rewriting, revising, writing some more, and writing again? In this episode, we welcome back Melissa Caruso to help us think about the granular details of synthesizing your worldbuilding with your drafting and editing.
Characters exist within their worldbuilding, and worldbuilding can drive plots, but how do you bring all those things together during the act of creation in a way that will feel seamless and natural to a writer? Do you thread it into your outline? Or do you cast your ideas to the winds and see where things settle?
Transcript for Episode 73 (with thanks as ever to our devoted scribes!)
Our Guest:
Melissa Caruso writes books of magic, murder, and mayhem. Her debut novel, THE TETHERED MAGE (Orbit, 2017), was shortlisted for the Gemmell Morningstar award and begins the Swords and Fire trilogy, which also includes THE DEFIANT HEIR (Orbit, 2018) and THE UNBOUND EMPIRE (Orbit, 2019). Her second fantasy trilogy, Rooks and Ruin, consists of THE OBSIDIAN TOWER (Orbit, 2020), THE QUICKSILVER COURT (Orbit, 2021), and THE IVORY TOMB (forthcoming in 2022 from Orbit Books.
Melissa is also a tea drinker, larper, mom, and all-around geek. Despite being born on the summer solstice and going to school in an old mansion with a secret door, she has yet to develop any known superpowers. She lives in Massachusetts with her video game designer husband, two superlative daughters, and assorted pets.