Episodes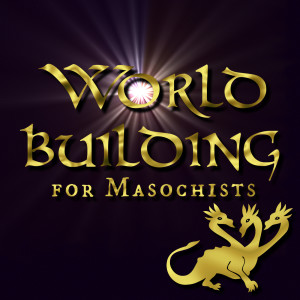 Wednesday Feb 02, 2022
Wednesday Feb 02, 2022
When your characters push boundaries, defy authority, and get down and dirty -- well, how do they do it, where do they do it, and just how much trouble are they going to get in? In this episode, guest Elsa Sjunneson joins us for an extremely naughty exploration of obscenity and transgression.
Engaging with obscenity means building complex social dynamics within your world and communicating those ideas to your reader. How can you bring all of that across? How do you show your reader what's normal and what's considered disreputable, dirty, or downright degenerate?
Transcript of Episode 69 (with both thanks and, in this case, apologies to our wonderful scribes!)
Our Guest: Hugo, Aurora and British Fantasy Award Award winner Elsa Sjunneson writes and edits speculative fiction and non-fiction. She has been a finalist for the Best Fan Writer and Best Semiprozine Hugo Awards, a winner of the D. Franklin Defying Doomsday Award, and a finalist for the Best Game Writing Nebula Award. Her debut memoir Being Seen: One Deafblind Woman's Fight to End Ableism was released by Tiller Press (an imprint of Simon & Schuster) October 5, 2021.